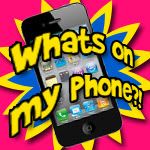 So I won't lie, My friend Maresa(that's right, I'm using names from here on out. I will still protect the innocent....or guilty.... but here goes nothing) have spent all week with my new phone looking at anything funny and trying to get a picture just for this blog. Literally. And unfortunately most of the time it didn't work out :( For example, in Target there was this chick who had squeezed herself into some red velvet pants. You all needed to see this. And Maresa faithfully pretended to dig around in her purse so I could get the picture. And she would not walk away from the register. :( So here's what we did get:
I was going to save the best for last, but a lot of people probably won't read til the last, so the best is first! This is me. In Maresa's dog Apollo's new kennel. Yes I fit rather easily.
Whenever Maresa and I go to the mall we always have to stop in and see the puppies (or in this case bunnies). That's why they put pet shops in the mall, right??
This guy didn't come from a pet shop and couldn't make it in the real world, that is for sure. <3
I love my husband. Because he loves me and my quirks. Such as biting my nails....
And begggggggging to go to the Western store in Honolulu late at night....
And finally, I've been feeling kinda lonely cause everybody's gone for the holidays and won't be back til after I leave. :( So imagine my surprise to know that Hawaii was lonely too! It has rained (like typhoon) for 2 and a half days straight now.
Thanks for stopping by!!!!